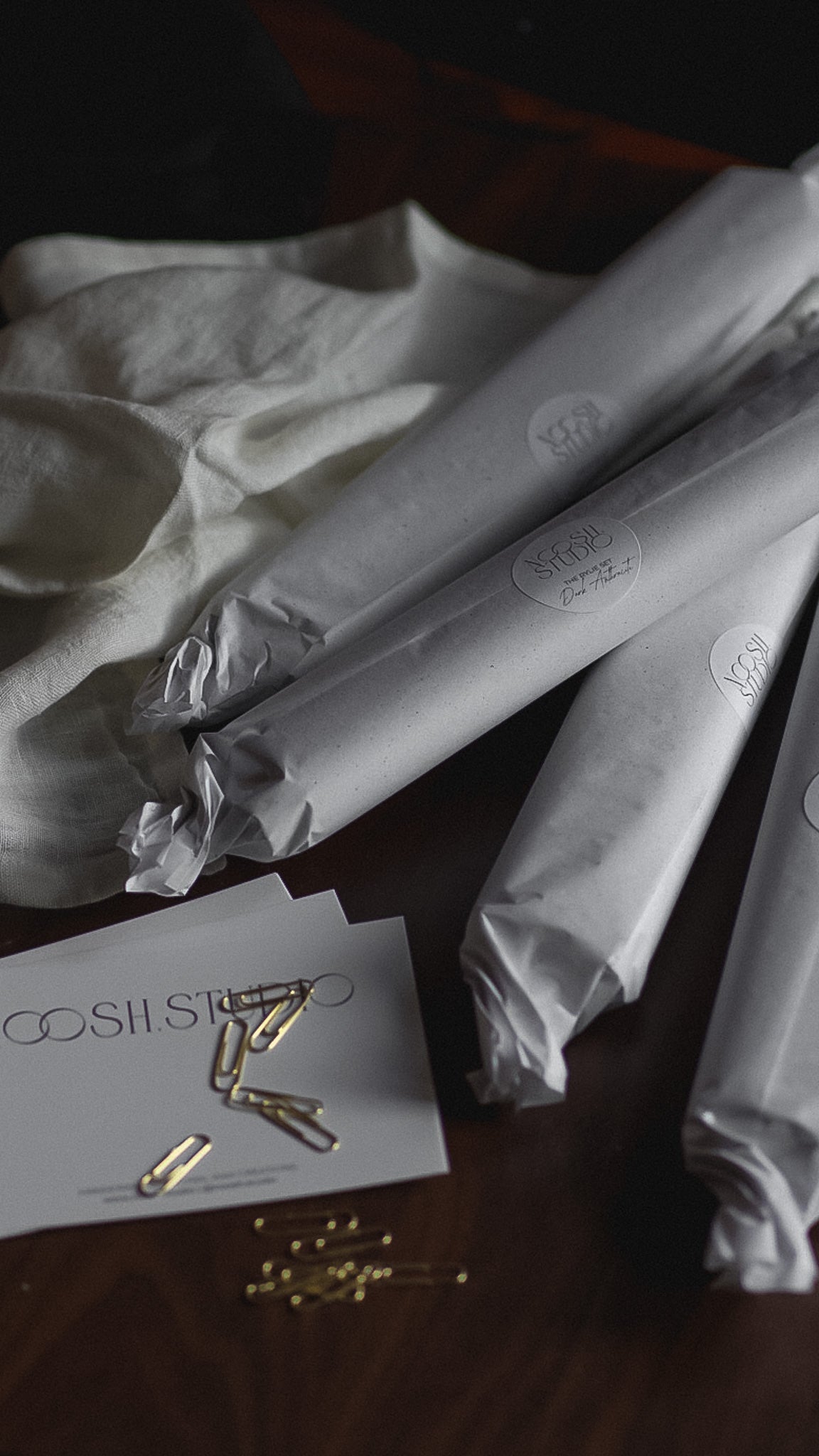 The story.
noosh.studio was founded as time stood still in 2021. The impossibility of getting the popular bubble candle turned into a DIY, the DIY to a small kitchen-production for friends and family, from the kitchen to its own studio and now a small business with more than 30 unique candle designs.
During the summer of 2022 we've experimented with color and came up with a unique and in-house created range of shades.
All of our candles are manually handcrafted in our studio in Bern, Switzerland. We use 100% natural European rapeseed wax, 100% clean cotton wicks and aim to package our candles with reusable and recycable materials as far as possible.
From manufacturing, packaging, producing media and content - all is currently done by Shiela, the founder herself with some help by her mother Leony.
Our goal is to provide a unique & bespoke candle experience in a conscious way
We use 100% natural European rapeseed wax for all our candles. Rapeseed wax is a sustainable, clean and vegan alternative to the otherwise common paraffine waxes.
Further, we use 100% clean cotton wicks, package everything in either biodegradable, reusable or recycable materials.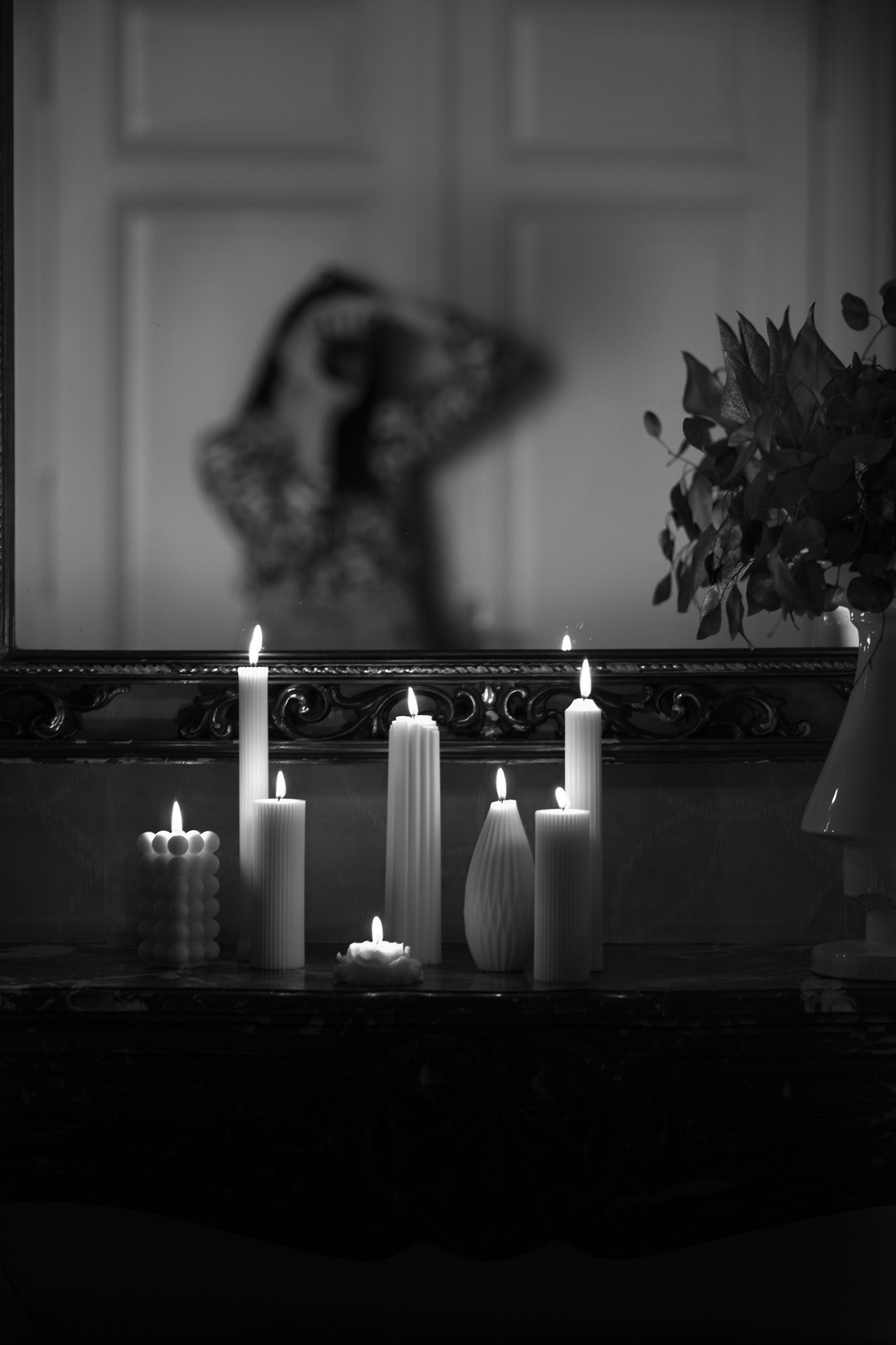 The founder.
"I started nosh.studio back in 2021 when the world was standing still and I allowed myself to slow down and be creative. From pouring candles in the kitchen for myself and friends, nosh.studio has now grown to a small business, manufacturing hand-poured candles in its own studio in Bern, Switzerland.
I have always been captivated by the mood candle lights create in spaces and settings, more so when combined with blooming flowers and beautiful interior.

Additionally I wanted noosh.studio to align with my values as much as possible. This is why I decided to only use natural European rapeseed wax for all candles - a clean, non-toxic, vegan and more conscious alternative to the otherwise common paraffin.
Further, I strive to find and use better options in packaging and all other materials used during the process.

Pairing all these elements with my passion for crafting brands, I aim to elevate your space with a unique, clean burning and aesthetic candle experience".

- Shiela, founder.
Regular price

SFr. 14.00 CHF

Regular price

Sale price

SFr. 14.00 CHF

Unit price

per

Regular price

SFr. 22.00 CHF

Regular price

Sale price

SFr. 22.00 CHF

Unit price

per